The results of the latest Rent vs. Buy Report from Trulia show that homeownership remains cheaper than renting, with a traditional 30-year fixed rate mortgage, in 98 of the 100 largest metro areas in the United States.
In the six years that Trulia has conducted this study, this is the first time that it was cheaper to rent than buy in any of the metropolitan areas.
It's no surprise, however, that those two metros are San Jose and San Francisco, CA, where median home prices have jumped to over $1 million dollars this year. Home values in San Jose have risen 29% in the last year, while rents have remained relatively unchanged.
For the 98 metros where homeownership wins out, 97 of them show a double-digit advantage when buying. The range is an average of 2.0% less expensive in Honolulu (HI), all the way up to 48.9% in Detroit (MI), and 26.3% nationwide!
Below is a map of the 100 metros that were studied. The darker the blue dot on the metro, the cheaper it is to buy there.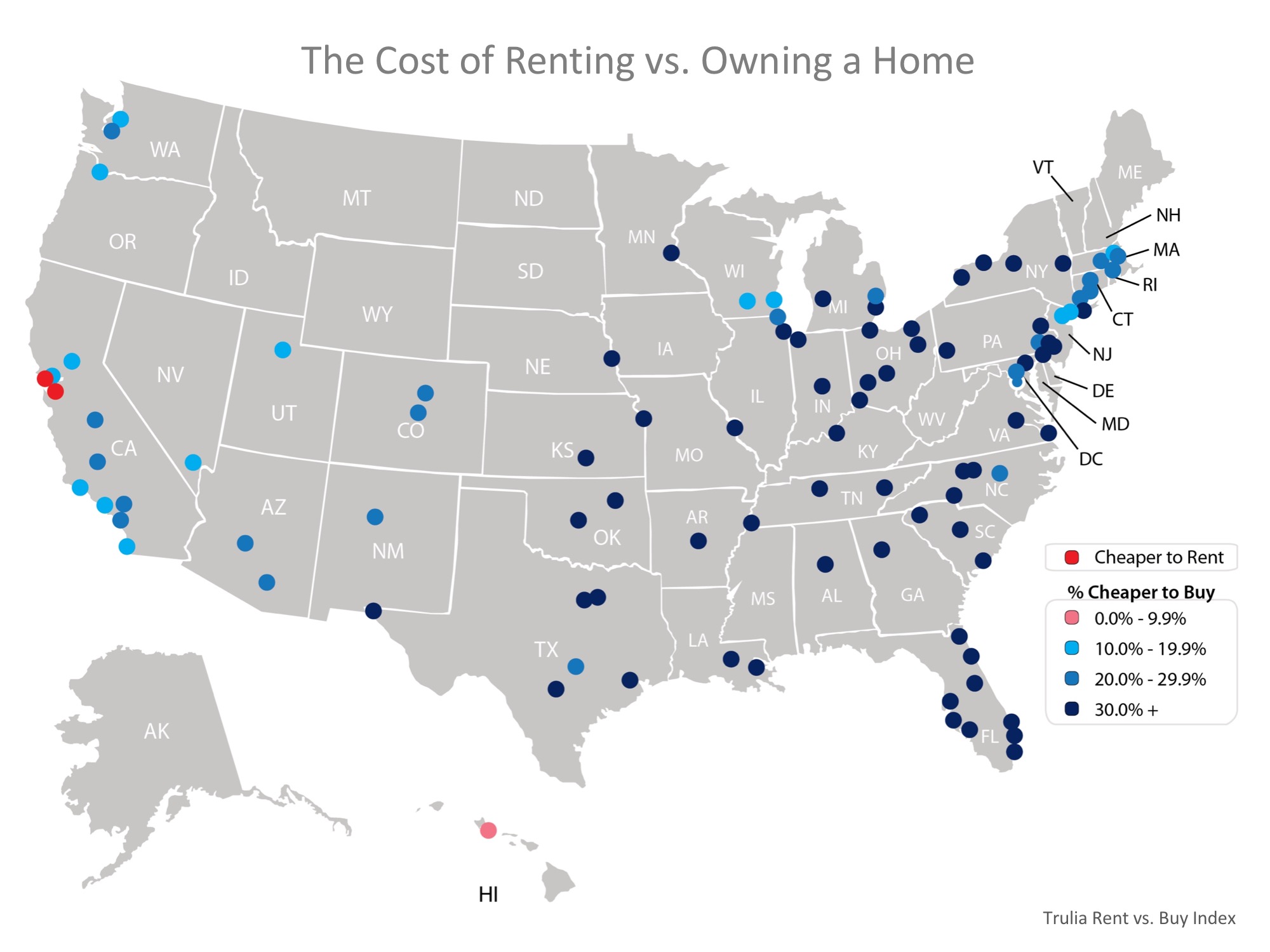 In order to calculate the true cost of renting vs. buying, Trulia includes all assumed renting costs, including one-time costs (like security deposits), and compares them to the monthly costs of owning a home (insurance, mortgage payments, taxes, and maintenance) including one-time costs (down payments, closing costs, sale proceeds). They also assume that households stay in their home for seven years, put down a 20% down payment, and take out a 30-year fixed rate mortgage. The full methodology is included with the study results here.
Below is a chart created with the data from the last six years of the study, showing the impact of the median home price, rental price, and 30-year fixed rate interest rate used to calculate the 'cheaper to buy' metric.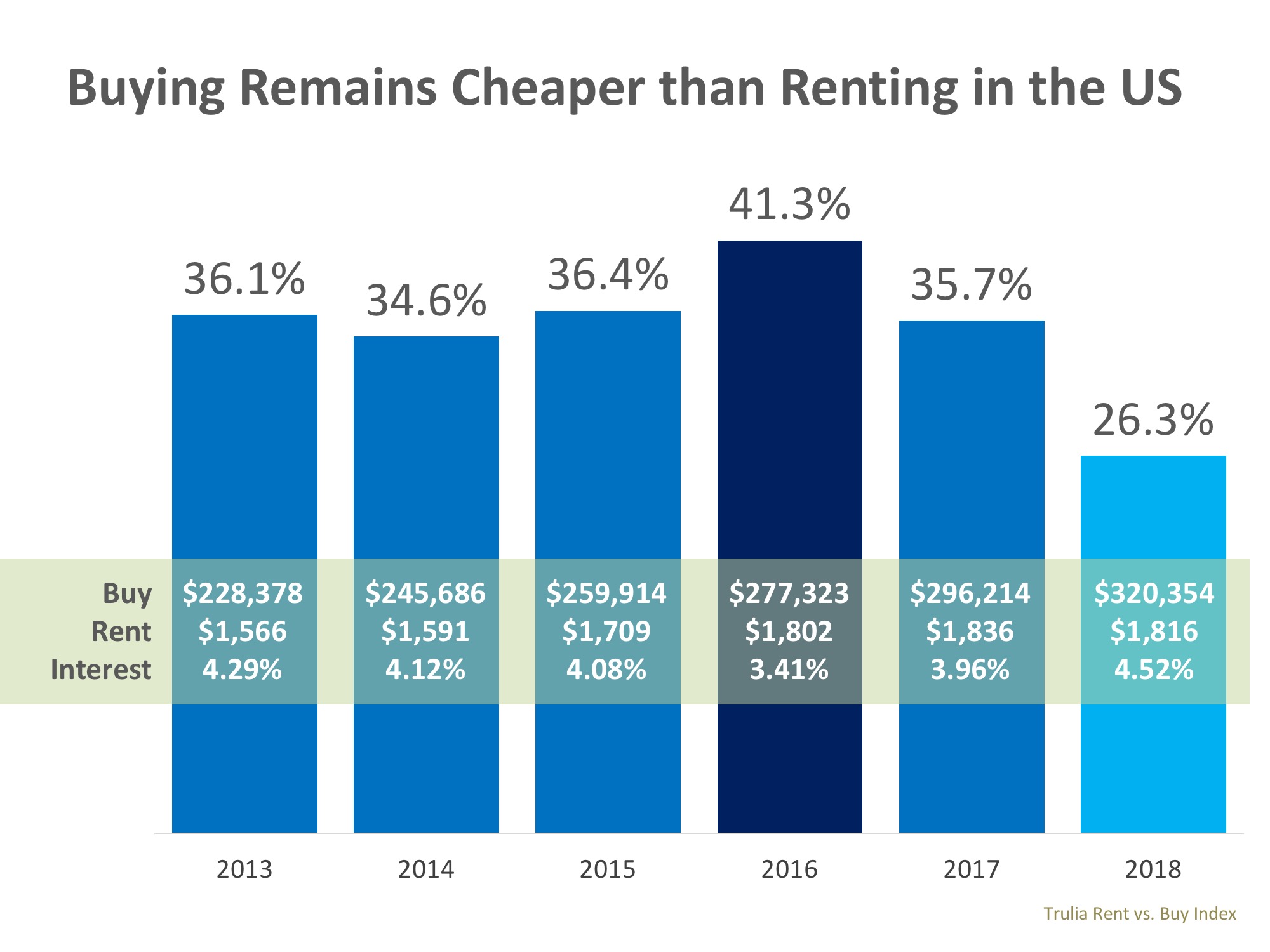 In 2016, when buying was 41.3% less expensive than renting, the average mortgage rate was the driving force behind the difference. Rates this year are the highest they have been in six years which has narrowed the gap, all while home price appreciation has also been driven up by a lack of homes for sale.
Cheryl Young, Trulia's Chief Economist, had this to say,
"One point deserves emphasizing: The ultra-costly San Francisco Bay Area is not a harbinger for the nation as a whole. While renting may outweigh buying in San Jose and San Francisco, it is unlikely that renting will tip the scales nationally anytime soon."
Bottom Line
Homeownership provides many benefits beyond the financial ones. If you are one of the many renters out there who would like to evaluate your ability to buy this year, let's get together to find your dream home.