Last Friday, the Bureau of Labor Statistics (BLS) released its latest Employment Situation Summary. Going into the release, the expert consensus was for 1.58 million jobs to be added in July, and for the unemployment rate to fall to 10.5%.
When the official report came out, it revealed that 1.8 million jobs were added, and the unemployment rate fell to 10.2% (from 11.1% last month). Once again, this is excellent news as this was the third consecutive month the unemployment rate decreased.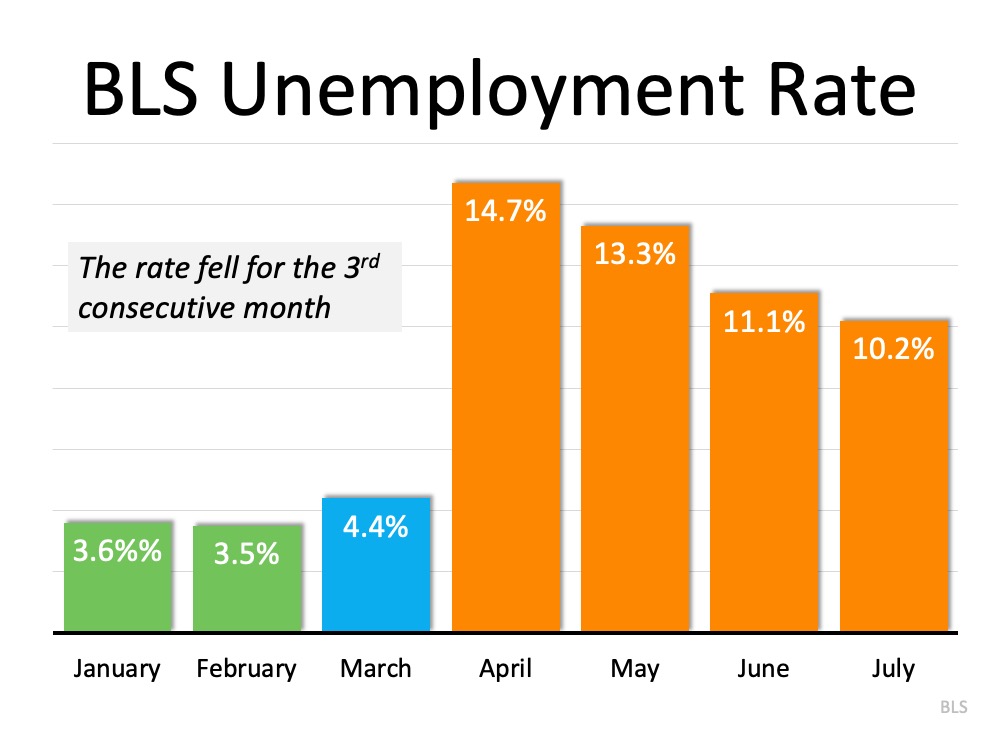 There is, however, still a long way to go before the job market fully recovers. The Wall Street Journal (WSJ) put a potential date on that recovery:
"July's payroll growth, at 1.8 million, still leaves total payrolls 12.9 million lower than in February. And yet if job gains continued at July's pace, that deficit will be erased by March 2021. If payrolls reclaim their last peak in 13 months, that would be remarkably fast. It took more than six years after the last recession."
Permanent vs. Temporary Unemployment
During a pandemic, it's important to differentiate those who have lost their jobs on a temporary basis from those who have lost them on a permanent basis. Morgan Stanley economists noted in the same WSJ article:
"The rate of churn in the labor market remains incredibly high, but a notable positive detail in this month's report was the downtick in the rate of new permanent layoffs."
To address this, the core unemployment rate becomes increasingly important. It identifies the number of people who have permanently lost their jobs. This measure subtracts temporary layoffs and adds unemployed who did not search for a job recently. Jed Kolko, Chief Economist at Indeed and the founder of the index reported:
"Core unemployment fell in July for the first time in the pandemic. That's the good news I was hoping for."
What about the housing market?
The housing market has continued to show tremendous resilience during the pandemic. Commenting on the labor report, Robert Dietz, Chief Economist for the National Association of Home Builders (NAHB), tweeted:
"Housing continues to rebound in another positive labor market report. Home builder and remodeler job gains of 24K for July. Residential construction employment down just 56.4K compared to a year ago. Total residential construction employment at 2.85 million."
Bottom Line
We should remain cautious in our optimism, as the recovery is ultimately tied to our future success in mitigating the ongoing health crisis. However, as Mike Fratantoni, Chief Economist for the Mortgage Bankers Association, reminds us: "The pace of job growth slowed in July, but the gains over the past three months represent an impressive rebound during the ongoing economic challenges brought forth by the pandemic."